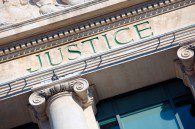 A Sub group of the Association are actively involved in representing all our members in situations where their integrity and that of the RUCGC has been called into question, they have been in contact with Government, the Department of Justice, the Police Ombudsman, Her Majesty s Inspector of Constabulary, the Historical Inquiries Team, the Historical Investigation Unit and various other bodies.
For more information on representative matters please log in.
If any retired Officer feels that they require assistance because they have been contacted by any of these bodies they should contact the Office at Maryfield on 028 9039 3568 and they will be given assistance where possible.